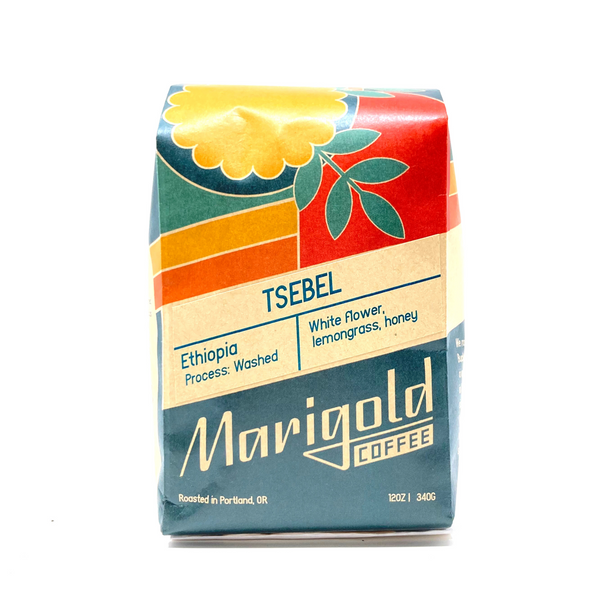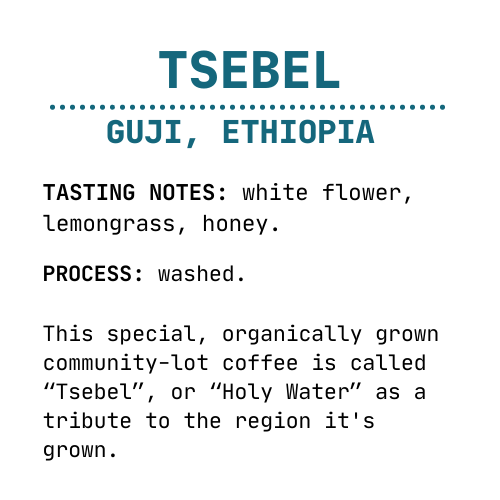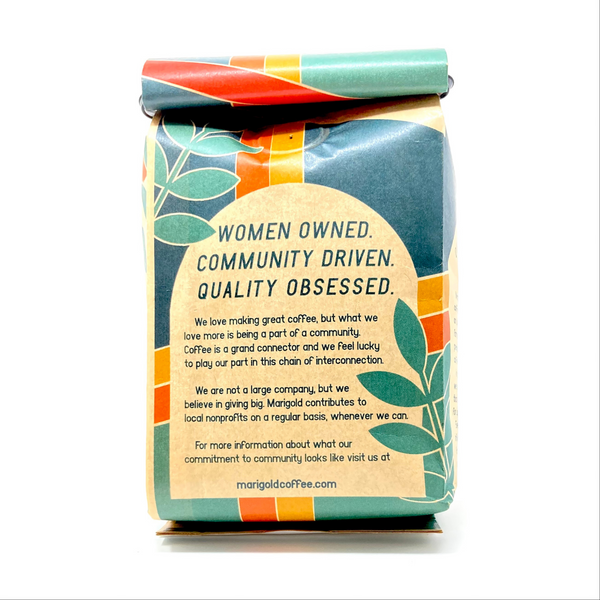 TASTING NOTES: white flower, lemongrass, honey
PROCESS: washed

MORE ABOUT THIS COFFEE: 
So much can be said about the hard work, intricate planning, relationship building and luck that goes into growing, harvesting and importing high quality coffee. Tsebel is a consistent and delicious representation of what makes Ethiopian coffees so unique. And each year it's available to us we're extra grateful for all that it takes to make this incredible coffee.

This coffee is organic, fully traceable and brought to us by the Catalyst Trade team - a small and nimble, quality focused Portland-Ethiopia based coffee importing company that focuses on Ethiopian coffees. They're also very dedicated to transparency, trust, ethical and sustainable partnerships and practices that go way deeper than just slogans.

Tsebel is one of Catalyst Trade's flagship community-lot coffee, a coffee project and approach to green coffee contracts resulting in a bundle of good things: Catalyst commits to the same small growers year over year, providing the stability and predictability to really merit the all-to-often cloudy term of 'sustainably grown coffee'.
Catalyst shares the inspiration behind the name: "[T]he name "Yirgacheffe" is loosely translated "land of abundant springs", and is a region flowing in clean water and washed by pure rains. In acknowledgment of the deep-seated rituals of the Ethiopian tradition, and the way that washed Ethiopian coffee continues to be the holy spring around which we coffee professionals gather to celebrate our own kind of sacrament, we have named our washed community lots "Tsebel", or "Holy Water".