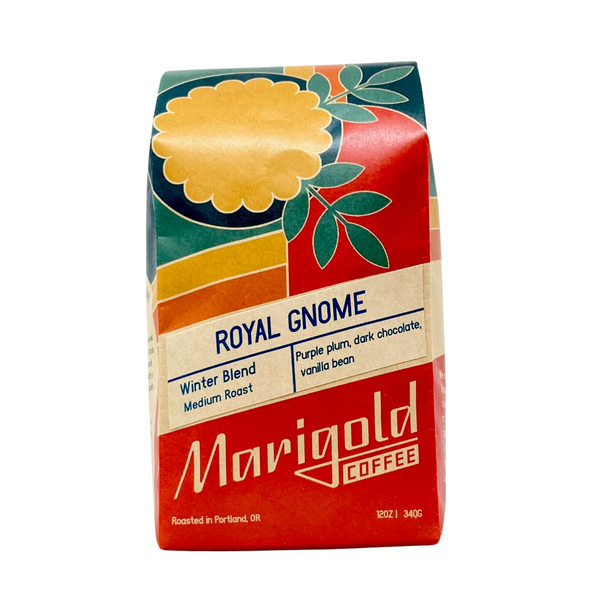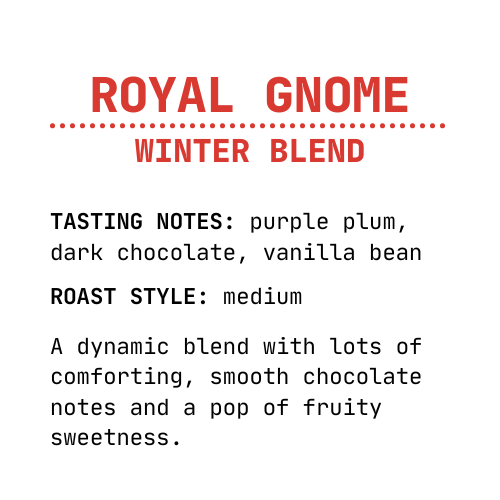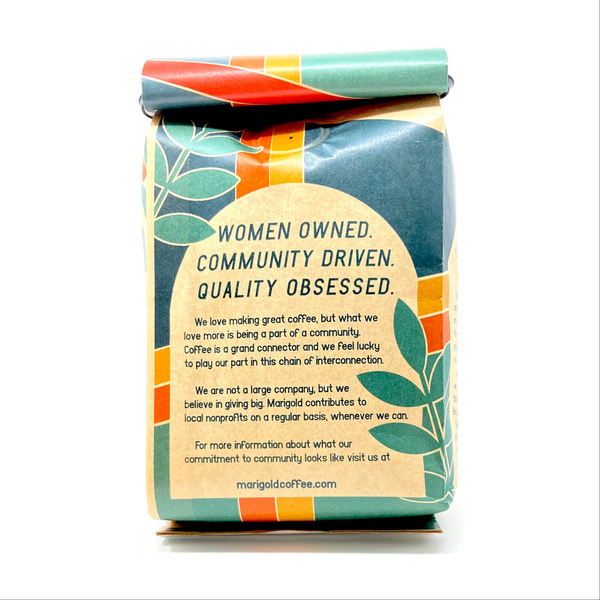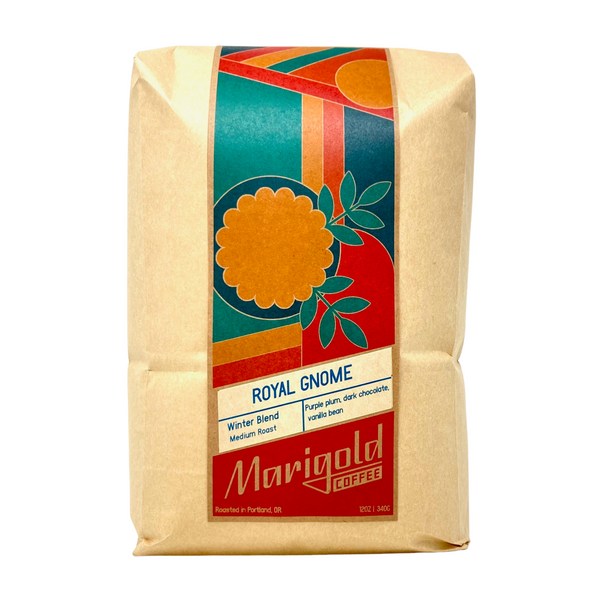 The Royal Gnome - Holiday Blend
THE ROYAL GNOME
Columbia, Huila & Ethiopia, Dumerso
Process: washed.

Roast style: medium
Notes: PURPLE PLUM / DARK CHOCOLATE / VANILLA BEAN
Fall is here, winter beckons. We decided to bring back an old friend from last year. 
This lovely blend was developed as a fun experiment.

 

We blended two surprising standouts: a Columbian coffee from Huila and an Ethiopian from the Catalyst Coffee importers. 

Some blends work because they're a combination of similar or harmonious coffees, while others shine bright through a more dynamic combination of contrasting flavors. The Royal Gnome is an example of the later.

 
The result is the best of both worlds: lots of comforting, smooth chocolate notes with a pop of fruity sweetness and something extra that's hard to categorize.