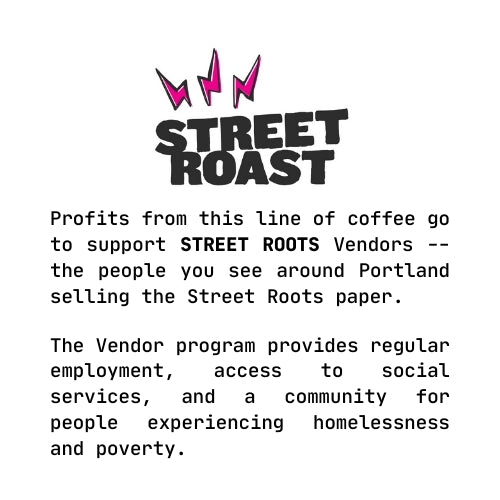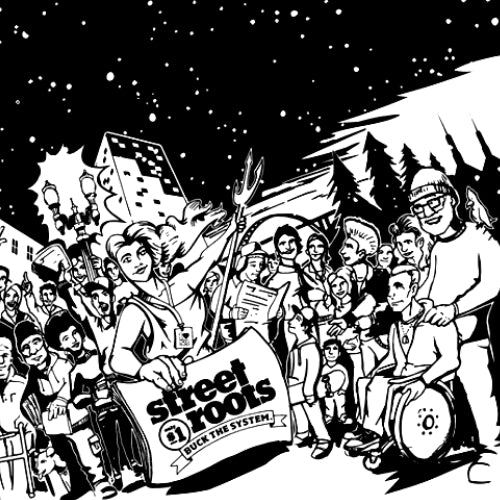 The Artisan - Street Roast
 TASTING NOTES: Silky body, bright citrus acidity, cane sugar, dried apricot.
ORIGIN: Colombia.

ROAST STYLE: Medium.
Street Roots vendors work hard every day, connecting with customers and spreading the craft of journalism through the Street Roots Newspaper. Street Roast Coffee Project contributes financially to the Street Roots Vendors program.