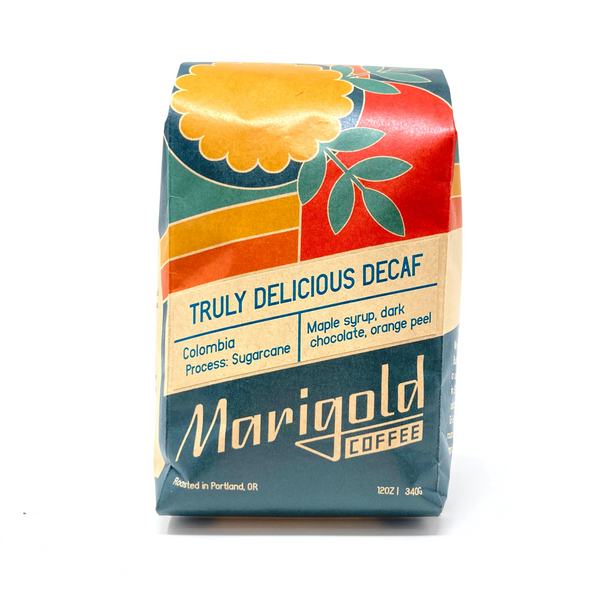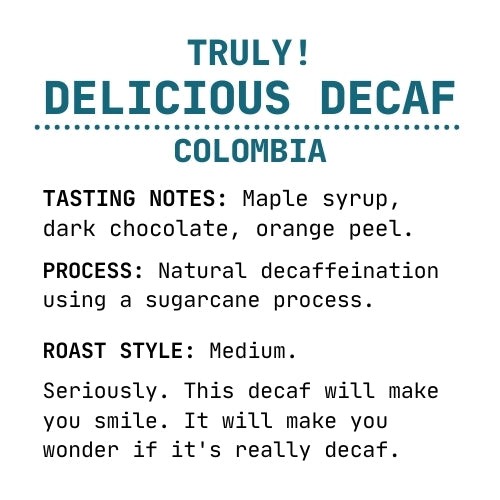 TASTING NOTES: Maple syrup, dark chocolate, orange peel.
ORIGIN: Colombia.
PROCESS: Natural decaffeination via sugarcane process.
ROAST STYLE: Medium.
Seriously. This decaf will make you smile. It will make you wonder if it's really decaf. It will make you wonder why anyone drinks any other decaf. And most importantly it will not make you wonder these things late at night, unable to sleep. Rest easy, this decaf will allow you to dream.