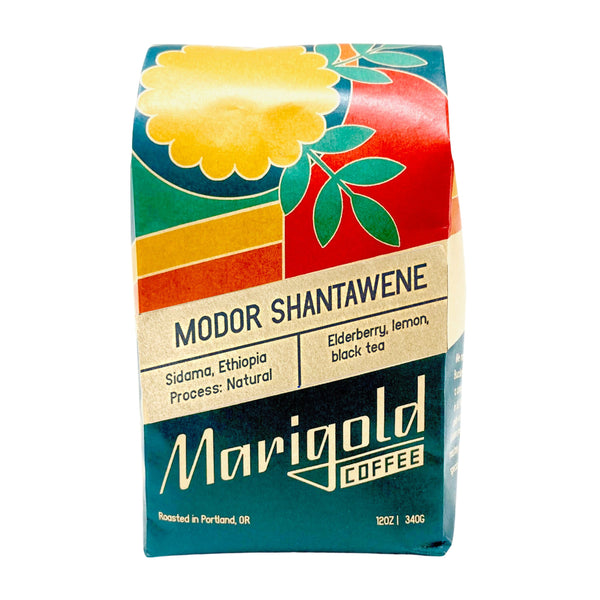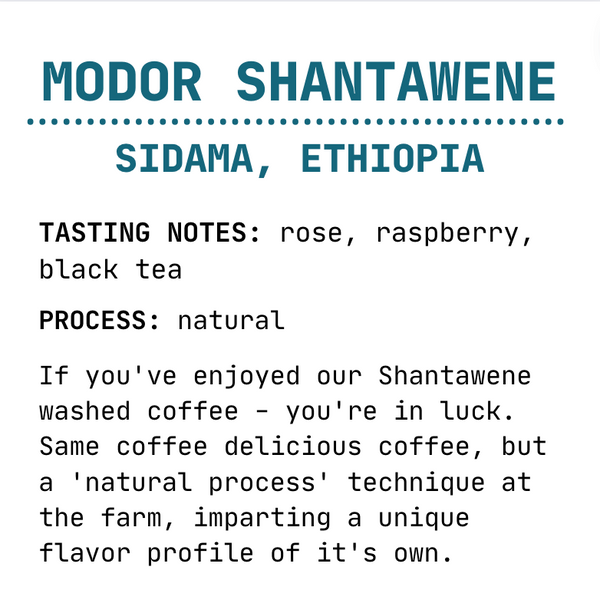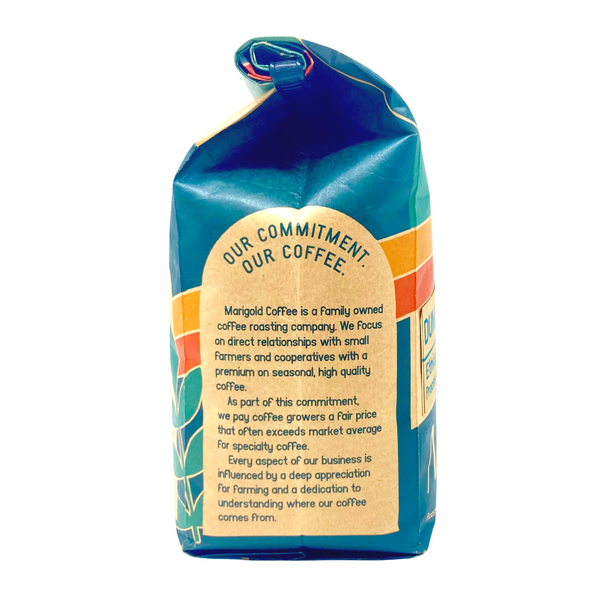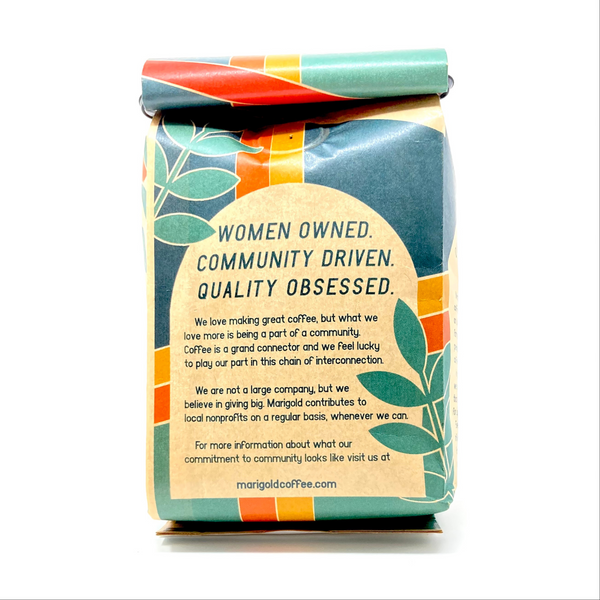 Modor Shantawene - Natural
TASTING NOTES: elderberry | lemon | black tea
PROCESS: Natural

COUNTRY: Ethiopia
REGION:  Modor Shantawene, Bensa Sidama
MORE ABOUT THIS COFFEE: Pretty aromas, juicy sweetness, lemon brightness with a black tea-like finish.  
If you've enjoyed our Modor Shantawene washed coffee - you're in luck. From the same collection of farms and processing station, we're happy to present the same coffee, but which underwent a different processing technique at the farm. One is a 'washed' processed coffee, the other is a 'natural' process. For coffee nerds like us, the difference between the two coffees is surprising and fun to experience. Like siblings from the same parents, they are related but also unique.
What is processing and why does this matter?  In shorthand, some of the variables that influence coffee flavor involve the specific methods for how the coffee fruit (aka, coffee cherry) is removed from the seed (aka, coffee bean) and the different ways fruit removal, water application, sunshine and fermentation all interplay. There are many terms for how the coffee industry used to describe different processing techniques: washed, natural, honey, semi-washed. 
For many years now, Marigold has been buying green coffee from Catalyst Trade, a small and nimble, quality focused Portland-Ethiopian based coffee importing company. They bring to us these 'sibling' coffees as it's not always possible to buy the same coffee but which uses different processing techniques.  Their coffees are consistently super high quality and always unique.